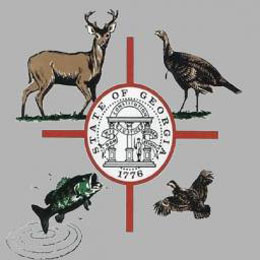 Special Permit Applications
We have a new address for Special Permits. Mail all completed applications to:
2070 US Hwy 278, Social Circle  GA 30025
Please note that Applications are for first time applicants only.
Renewal Applications are for existing applicants, or expired permit holders.  There are certain questions and forms required for existing applicants that must be completed before permit is processed.
All permits expire on March 31st. All permit renewals must be submitted by March 1st for the upcoming 12-month period from April to March. Renewals submitted after March 1st may take 4-6 weeks to process, which may cause you or your business to be non-compliant for several weeks.
---
A Guide to Legal Pets
Most native wildlife and many exotic animals may not legally be kept as pets in Georgia. Click here for a guide to legal pets in Georgia. 
---
Laws Related to Native Wildlife
By Georgia Law, most native species of wildlife cannot be held without permits or licenses. Click here for information on laws related to native wildlife.
---
Permit Applications & Permit Renewal Applications
Aquaculture
---
Commercial Licenses
---
Dog Deer Hunting Permits & Permit Application
A permit is required to legally hunt deer with dogs in Georgia. Click here for more information and frequently asked questions about this permit. Also, get an application here.
---
Falconry
Peregrine falcons are considered the world's fastest bird, with dives clocked at 200 mph plus.  Falconers prize peregrines for their spectacular hunting skills.  Click here for more information on falconry, including a guide and permit application, and information on the trapping of falcons in the eastern U.S.
---
Nuisance Wildlife: Prevention & Management
This page on the Wildlife Resources Division website provides information relative to managing nuisance wildlife, including lists of nuisance trappers, how to become a trapper, preventing wildlife damage, trapping rules and regulations and much more.
---
Scientific Collecting Permit
A permit used for research projects through an educational institution or environmental consulting firm
---
Taylors Law
---
Wild Animal / Wildlife Exhibition Information
Wild Animal License - to breed or exhibit non-native species; please contact Special Permit Unit at 770-918-6408
Wildlife Exhibition License - to exhibit wildlife for education purposes; please contact Special Permit Unit at 770-918-6408
Click here for information on exotic species that may not be held as pets in Georgia.
---
Wildlife Rehabilitation
---