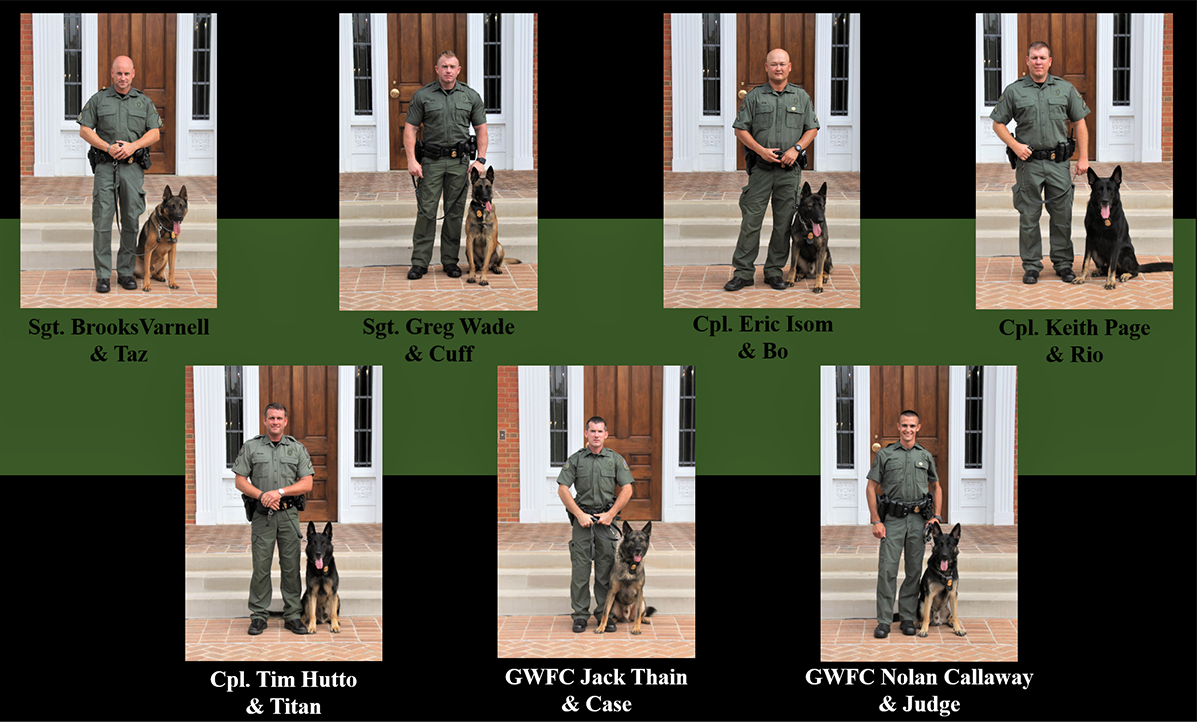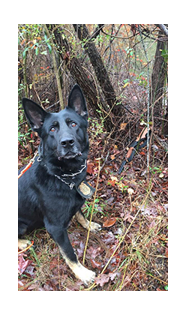 The Law Enforcement Division of the Georgia Department of Natural Resources, created its K-9 (canine) program in January of 2000. The Criminal Justice Coordinating Council in Georgia provided funding through grant monies for two Georgia Game Wardens to be trained as canine handlers. They attended a three-month training course provided at the North Carolina Justice Academy in Hendersonville NC. A North Carolina Wildlife Officer instructed this course utilizing the requirements of the United States Police Canine Association. These two canine units reported for duty in Georgia, January of 2001.
One of these original canine officers attended an instructors course given by the North American Canine Consultants who utilized the USPCA requirements. During this comprehensive training program the student instructor successfully trained six canines with their handlers, who were certified through the USPCA as full service police canines.
After completing this instructors course an additional grant was obtained from the Criminal Justice Coordinating Council to expand the program with the purchase of six additional canines.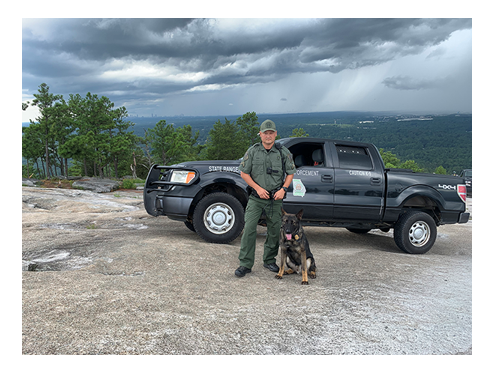 A statewide interview process to choose the handlers was completed. In April of 2002 the additional six handlers and canines attended a three-month course instructed by the Department's canine training instructor. This course was developed with the Department's goals of wildlife law enforcement in mind which included wildlife detection, tracking, article or evidence recovery, agility, obedience, building searches, vehicle deployment, woods seek, and all phases of officer protection. In February of 2003 another handler was sent to canine instructors training at Cross Creek Training Academy in South Carolina, where he also attended a three-month course. This additional training brought different techniques and ideas to our program.
Quarterly training is conducted for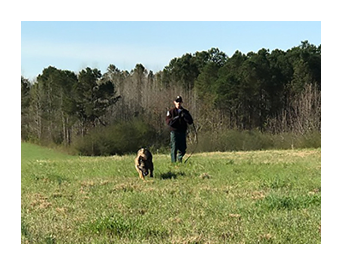 all the canines and handlers. The program has been very successful in apprehending and detecting those individuals who seek to violate the laws and regulations that DNR is charged with enforcing.
The canine program has also been successfully to provide public informational and educational opportunities thus building support for the Departments core mission and goals of conserving our natural, historical and cultural resources and serving to the citizens of Georgia.